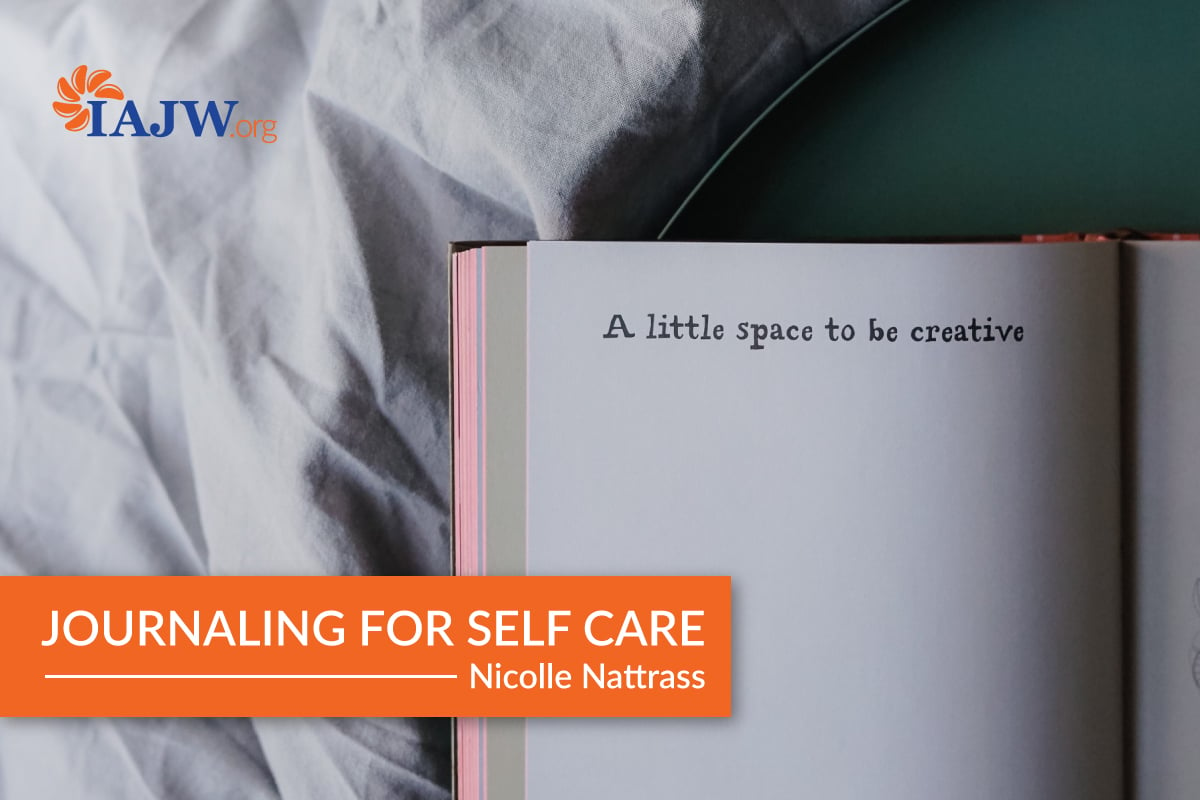 There are many reasons we can choose to journal. Perhaps we are trying to gain clarity, solve a problem, or nourish our creative self-expression. Many people journal to improve their health and well-being. This where journaling for self care, replenishment, healing and renewal can be extremely beneficial. In this article learn more about creative journaling for self-care and spark your own inspiration and wellness from within!
Have you always wanted to explore journaling? Has journaling been recommended to you for your self care?  Can you relate to buying journals and not writing in them because you don't know where or how to start? You are in the right place. Firstly, let me welcome you to a land in a place where there are no rules about right or wrong journaling. Enjoy true freedom to express, engage your natural creative impulses, have fun and all the while, improving your own self care. 
Secondly, it is easy. Yes I did say, easy. Life is not easy sometimes, however using our journal for self care, as a soft place to land is meant to feel effortless and enjoyable. 
Here's what you will find in this article…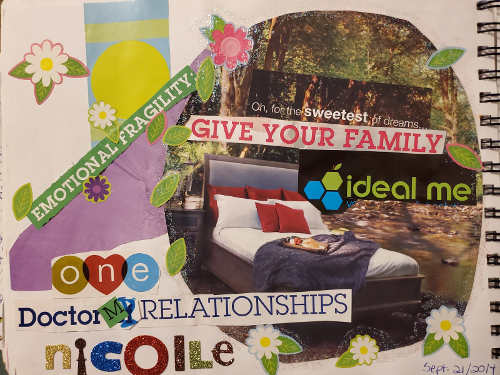 What is journaling for self care?
Journaling for self care is about taking the time to connect, pause and listen to what your own needs, thoughts, ideas and feelings are. Knowing how to journal for self care helps you to easily identify and address needs, wants, goals and next steps.
Sometimes we need to take time to land on the page before we take those next steps. When the global pandemic, Covid-19 hit, I was grateful to know that I could use my journal as a soft place to land. One of my best friends who is an avid journaler sent me these writing prompts/questions to explore on the page in my journal.
What can I do to nurture myself right now?
Is there a way for me to make one thing easier for myself?
When I feel stress come up I can…(make a list of 5 things that help)
My self-care journal is where I can process, listen to and take care of myself. A place that can hold it all.  Writing like this, for even a few minutes (2- 15 minutes) helped me to process a great deal during those initial months.
Whether in my own personal, professional or family life, Journaling for self care is the fundamental tool I use that allows me to access my intuition, knowledge and imagination.
As an author and playwright, I use journaling as a creative tool to collect ideas, thoughts, research, examine structure and open up inspiration. Journals are commonly used to support not only self care for writers but often contain the pivotal moment or impulse to write that book, film, poem or essay.
I encourage clients to explore a self care journal as a grounding tool in between sessions, to further explore questions, issues,  thought patterns and decision-making.  In my professional life, whether coaching or counseling, I routinely keep a professional journal to record client notes that I can review prior to and after sessions when needed. 
Whether you are a business coach for creative entrepreneurs, a stay at home parent, a working professional or an artist, keeping a creative journal whether it is an online self care journal or a bound writing exercise book is highly recommended to improve self care, reduce stress, find clarity and increase joy and enjoyment. 
Exploring journaling for self care is a worthy investment in that the process can impact every aspect of your life. Self care is the fuel that can nourish you and moves you forward in your personal and professional lives.
What is creative journaling?
Creative Journaling allows for freedom of expression on the page,  not only to express written words on the page but to expand to more and more creative things for you to write in a journal. 
For example, exploring creative journaling techniques like drawing, using colored felt pens and paint, adding stickers, words and images to the page that meaningfully engage your senses and imagination. Sparking creative self care can bring more joy, beauty, enjoyment into your life. Imagine your journal to be your own creative oasis.
Creative Journal writing encourages you to remember a time when you felt inspired, imaginative and full of ideas. Approaching self care writing with a lens of curiosity and wonder means tapping into a sense of adventure or of a moment in your life when you were filled with creative journal ideas, inspiration or a sense of play. 
Creative Journal writing is about exploring all the creative things to do in a journal. 
How to make a creative journal?  Grab a journal size that feels right for you and allow the flow of self care journal ideas to emerge. I recommend an 8 x 10 size journal, either lined or blank. There are no rules or right or wrong way of doing this but support and direction from a course can help you get started and keep you focused on your own self care guided journal.
Benefits of creative journaling
When you take the time even once or twice a week to connect with yourself and write, you will begin to experience the transformative impact of journaling as self care.
Creative Journaling for self care can support and benefit you to:
expand your awareness

 help to clarify your thoughts and feelings, 

 reduce stress,

 increase your ability to solve problems more effectively

 improve your mental and physical health.
The scientific research and evidence to support Creative Journaling for self care is now here and we know that creativity is a powerful antidote to stress. When you participate in creative journaling exercises like writing prompts, colouring and doodling, this improves your brain function increasing happiness, boosting immune system, preventing dementia and improving your overall mental health.  
What to write about in a creative journal
Anything and everything! 
For some of you, this might be a daunting task so let's break down some creative journal ideas here keeping in mind that the contents and exploration of a self care journal is diverse and varies from individual to individual. 
Not only can you explore Creative Journaling techniques like colouring, drawing, doodling but you can use your journal for capturing every day stories and events, affirmations, famous quotes you enjoy, memories, to do lists, themes, colors, writing prompts, poems and so much more! 
Here is an example from a self care journal:
Self care writing exercises 
The most important thing to keep in mind with your self care journal is to stay present, be compassionate and kind to yourself. Nurturing positive growth and self-awareness is important as well as having some fun too!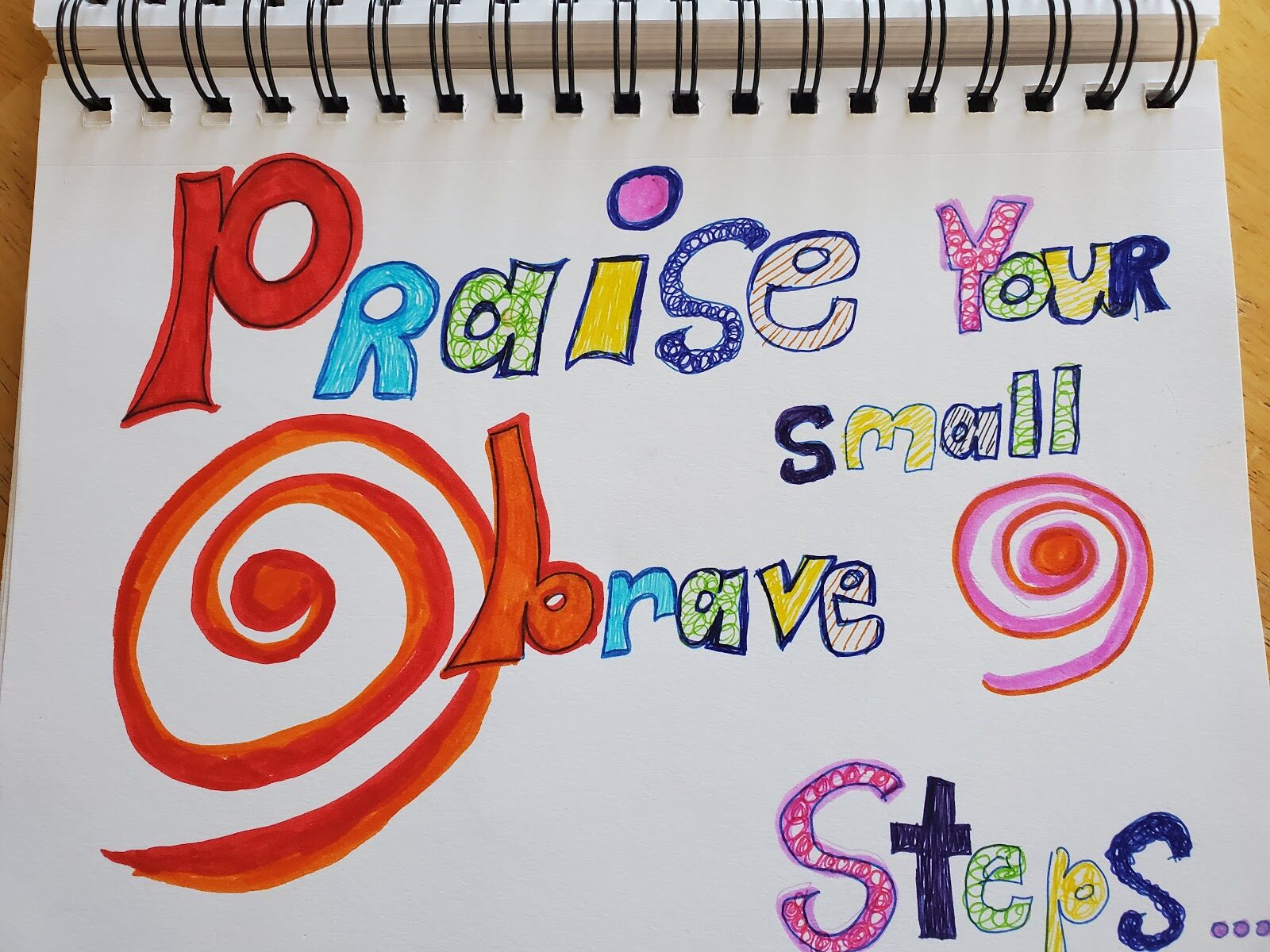 Self care writing exercises 
The most important thing to keep in mind with your self care journal is to stay present, be compassionate and kind to yourself. Nurturing positive growth and self-awareness is important as well as having some fun too!
Here are a few of my favourite Self care journal ideas~
There are many available writing prompts you can choose from available online, simply pick a topic of self-care, find the ones that delight you and print them off. Cut each writing prompt up into strips and place them in a jar or box. Give yourself, one writing prompt to explore on the page. Add stickers, add color or design.

Make a list of all the people, places and things that lift you up. Close your eyes and think of the first things that make you smile and write them down. Now, dedicate a page in your journal, to each of those. Find images to match, lettering, glue photos or images. I call this list, a list of Touchstones, that can be powerful reminders to lift you up, on days when you need that extra boost for happiness and enjoyment.

Use your scrolls & shares on Facebook to better use, pick an inspirational meme that strikes you and re-create it in your journal.  Let yourself adapt and play with your creative impulses while focusing on a positive, inspirational message.
Enjoyment is a key, if you can find a cozy spot to journal, find a journal that suits you or that you can decorate to make it your own. Spending time with your self care journal is something that you can enjoy and look forward to. You deserve it, no pressure, no rules, just a soft place to land.
Creative Journaling for Self-Care Course
I hope this article has been helpful for you and if you are curious to explore the world of Creative Journaling for Self Care, you can find my online course below, that includes a coaching call with myself, videos as well as printable worksheets.
Do you long for more time for yourself? All of us have within us, the ability to discover a way to practice enjoyable and simple self-care through journaling. Learn how!
"I came to the Creative Journaling for Self-Care course at the beginning of the COVID-19 pandemic, when we were being told to shelter in place. I found myself with a lot of anxiety and fear and too much time on my hands for thinking. Nicolle's engaging and warm style and her gentle encouragement was just what I needed. Her course allowed me to find a place of calm and creativity amid a storm of crazy. In addition, the 30-minute one-on-one session proved to be invaluable – Nicolle urged me to open up to the idea of creating based on images instead of words, and that is not only fun but a welcome relief from all the words around us all the time. Thank you Nicolle!" Robin Briggs, IAJW Member

Related articles on our journaling blog >>
To learn more about how to journal, you might also like our How to Journal Guide
You can also listen to a brief interview with Nicolle Nattrass and Lynda Monk on the creative journaling for self-care.
About the Author
Nicolle Nattrass's professional expertise is a result of her distinct and unique careers in Counselling, Theatre, Writing and Teaching. She is a Certified Addiction Counsellor CAC II and BFA graduate from University of Victoria in Theatre. Nicolle is proud to be part of the IAJW Journal Council with the International Association for Journaling Writing. Nicolle is the author of Just The Two of Us: A soft place for tender hearts to land workbook. To learn more about her work visit her website.