We help you tap into the power of journaling to change your life! Learn how to write consistently, deeply and authentically. Join a community of people who love journaling.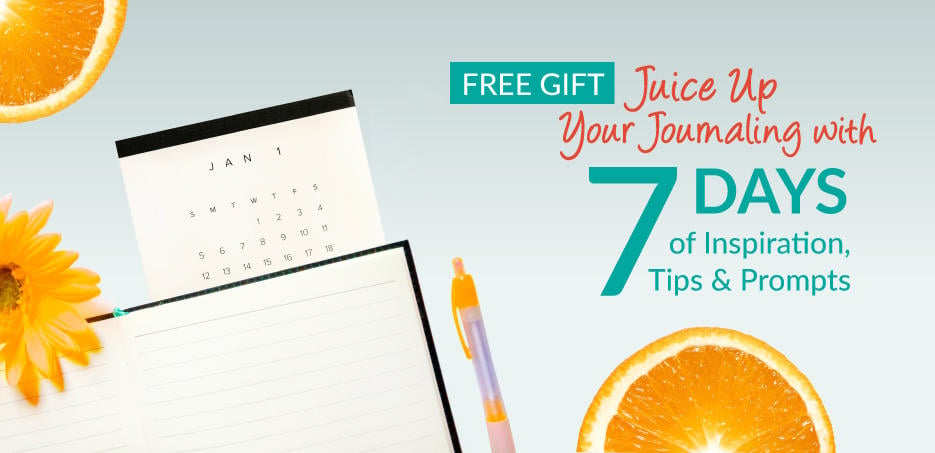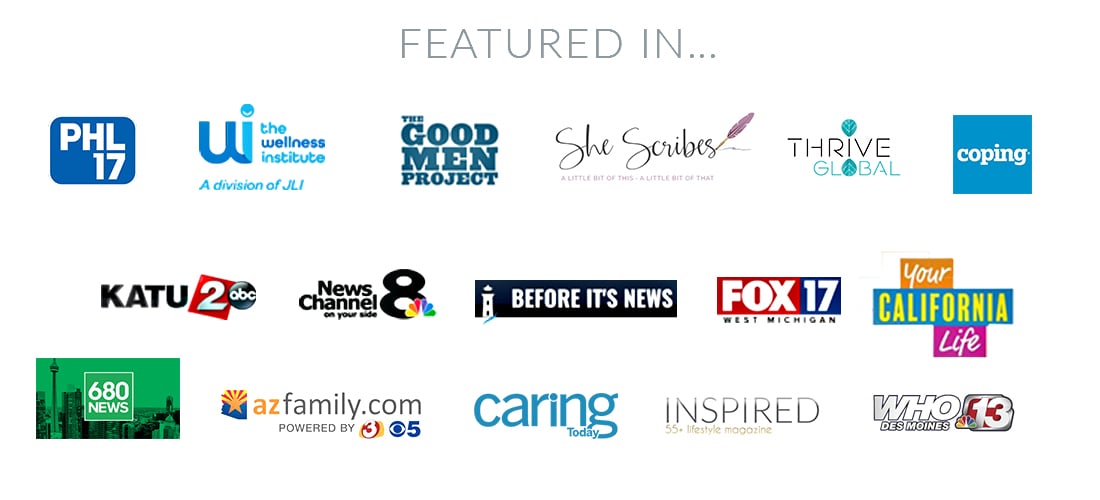 I often think about how different my journaling world has been since becoming a member of IAJW. While journaling has been such an important part of my life since 1974, it was pretty much a solitary journey, aside from the occasional journal workshops I would facilitate. People in my life knew about my extensive collection of journals, but that's where it ended. Now I am loving being part of a community of like-minded individuals and having the opportunity to share with them in a variety of ways. It has opened new doors for me, and I am immensely grateful. – Merle R. Saferstein, IAJW Member
For years, I've been searching for a community of fellow journalers. I am thrilled to be part of such a supportive group of writers who understand the value of journaling, are devoted to learning more about themselves and the world through the process, and happily share their insights with the rest of us. I encourage anyone with a love for the written word and the power of journaling to join IAJW to discover the amazing benefits of this practice!
– Vicky DeCoster, Life Transitions Coach and Author
The Power of Daily Practice
In this FREE Webinar you will learn:
The fundamental importance of daily practice
The relationships among daily practice, meaning & purpose
The eight keys to daily practice
Varieties of daily practice – what's available to you?
Challenges to daily practice – and what to do about them!
Come join Lynda Monk and Dr. Eric Maisel for this inspiring hour!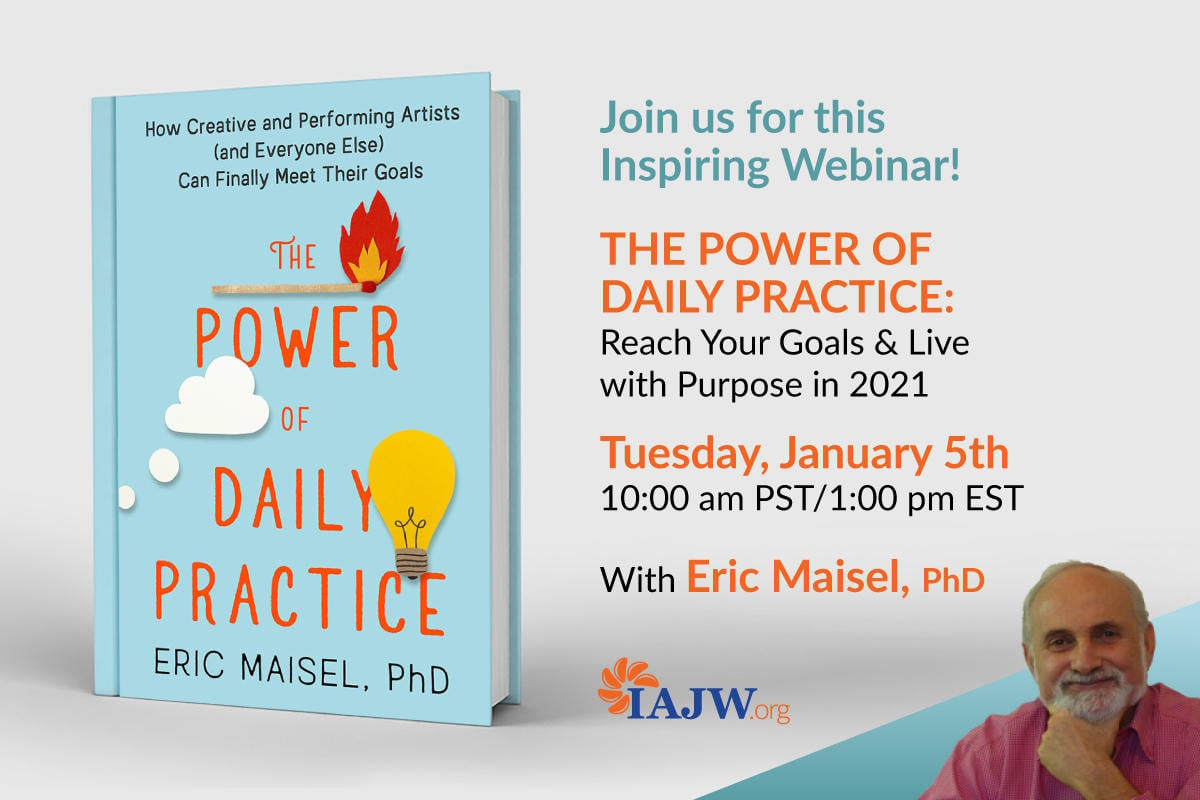 Let's Script Your Success - Write Your Reality Retreat for the most amazing next 6 months in your business and life ever. This 2-hour virtual retreat takes your journaling to manifest to the next level. With scripting you'll easily create a new story of your life and business success - growing with ease, confidence, grace and joy! June 9th, 2023.
"I struggled for years loving my business but it hasn't been profitable. Within 24 hours of writing my script l've come up with an idea to add freelancing services that complement my business. And l have also made the decision to live abroad for 4 months of the year and spend another two travelling. This retreat has been life changing for me." ~ Carol Brennan
From Our Journal Writing Blog…

Lynda Monk
Brightdark, this living. Sore and soaring. Joygrief. Loveloss. Fearhope. Do you feel it too? The paradox. I once described my journal as "a space for everything." There's nothing I can't say in my conversation ... Read More >>
Kya Dalton
Written by Lynda Monk I love taking courses, especially journal writing courses! I am always taking a course - it might be self-guided, instructor led, online or in-person. I am ... Read More >>
Lynda Monk
It is National Poetry Month in both Canada and the US. Judy Reeves, one of our IAJW Journal Council members, created an inspiring Book Spine Poem. I had never heard of a Book Spine ... Read More >>
Journaling has been my soft place to land since my first "5-year personal diary" until now, many years later. I am still learning, growing and using journaling personally and professionally. Meeting Lynda Monk and coming to the IAJW was like coming home to a family dear to me that I respect, value and know who love Journaling just as much as I do. Being part of the Journal Council, is an honor and I know I can wholeheartedly trust the expertise, the integrity of the organization and the quality of products offered here.  – Nicolle Nattrass, Counsellor, Author, Performer
How can the IAJW help you with your Journal Writing?
We know how to help you get the most out of your journal writing:
To help you write often, in your own voice, and move into new and deeper territory
To help you find the gold in your journals.
To help you know yourself better.
To help you make connections, gain insights, see life patterns, and ultimately make the life changes you want–whether it is to improve relationships, to figure out how to move forward through a transition period, to balance your emotions, to improve your health, or to become a better writer.
We do this by offering:
Our mission is to inspire your creative self-expression and life enrichment through journaling!
I love that I can always count all the warmth, shared ideas and comraderie of the IAJW community. I appreciate Lynda's leadership, wisdom and loving-kindness which she infuses into all that she does. I also appreciate the courses, tools, and spontaneous writing prompts all of which enhance my journaling, and broaden my point of view. The monthly tele-chats are always lively, and informative and the guests share ideas and in-the-moment experiences that enhance and refresh my journaling and my life. All the way around the IAJW is a treasure that feels like home to me, and it always has. Thank you Lynda! – Cheryl Finley Goggins, IAJW Member