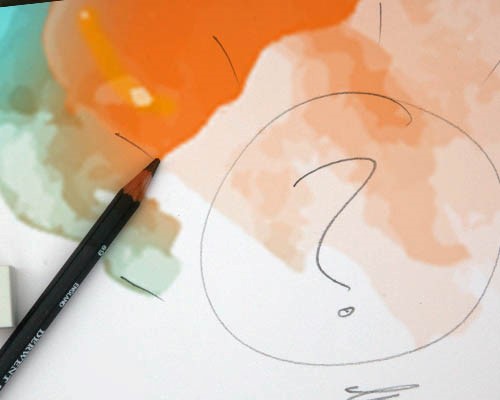 Frequently Asked Questions
Click on the relevant topic below to get answers to the most common questions we receive.
What is the Transformational Writing for Wellness Salon?
Lynda Monk
2021-09-22T17:46:27-07:00
What is the Transformational Writing for Wellness Salon?
It is a six week custom designed group coaching program that takes you into the art and heart of writing for wellness, clarity and personal growth.  During the program, you are guided and supported through six weekly modules filled with creative journaling activities and inspiration.  I have offered this program for many years now and keep doing so as a result of all the great feedback it receives from participants. There have even been people who have taken the program twice!
How is this Salon program delivered?
All the content for the program is shared through Jigsaw Box, a popular online coaching platform that I have used for many years.  It is easy to use and it allows everything in the Salon to be in one simple to access place.  I provide you with individual support and coaching through Jigsaw Box during the entire six weeks.  There is also a group Forum for the Salon in Jigsaw Box, where you can interact with fellow participants, share your journaling if you wish, and receive encouragement along the way.  Past participants have loved the group element of this program!  Please note, space is limited to 12 participants to ensure a comfortable and supportive group dynamic and lots of individual support.
Are there group calls during the Salon?
Yes, there are 4 live group coaching calls at week 1 (Getting Started), week 3 (Momentum), week 5 (You Can Do It) and the end of week 6 (Completion & Freedom Writing).  The calls take place on Zoom and last for 90 minutes.  During each call, we connect, learn, write and share (sharing is always optional).  We also nourish momentum in your Salon journey, as well as laugh and have fun!  These group calls are recorded in case you can't make a call (although it is highly recommended to be on the group calls live if possible!)
Is this for experienced journal writers only?
This Transformational Writing for Wellness program is for anyone who is interested in the healing power of personal writing and journaling.  I have had participants who are new to journaling and those who are avid journal writers for many decades, as well as authors and hopeful book writers in the group too!  We are focused on writing for yourself in this program, versus on how to write a book (but many people have said that another benefit of this Salon is that they have felt affirmed as a writer and also some of have said they gained insights for other writing projects they are working on.)  This Salon is ultimately about nourishing self-care, personal growth, inner peace, clarity and well-being through personal writing. 
What type of content is in the Salon program?
During this Transformational Writing for Wellness Salon, you will learn the following expressive writing and journal writing techniques applied to specific areas of wellness and personal growth:
Week 1: Free Writing
Self-Care in Mind, Body, Heart & Spirit
Week 2: Transactional Writing
Deep Self-Compassion, Receiving & Not Having to Do It All
Week 3: Dialogue Writing
Releasing Stress, Creating Clarity & Moving Forward
Week 4: Poetic Writing
Mindfulness, Inner Peace & The Healing Power of Story
Week 5: Affirmative Writing
Creating Your Vision: Write it Down, Make it Happen
Week 6: Gratitude Writing
The Healing Power of Authentic Gratitude for Well-Being & Success
There are variety of teaching materials used in the Salon including audios, videos, guided meditations, journaling exercises and more! Click here to register.
"I release myself from any past mistakes! When I say this I feel a space opening up inside me. I feel lighter. I look forward to filling this airy space with joy and love – not the dread, guilt, shame that used to inhabit this space. What a wonderful feeling! The journal writing I have done in this salon – the weekly exercises, writing prompts and feedback from Lynda – all together helped me see and feel this transformation and I am so grateful." ~ Susan MacLaughlin, Life Coach
What are some of the benefits of this Writing for Wellness Salon?
remember that you are enough and that your creative self-expression matters
relax and renew with Life Source Writing™
stop procrastinating when it comes to journaling and your creative dreams
learn six different journaling expressive writing for wellness techniques
reduced stress and feelings of being overwhelmed
feel like a "real writer", even when writing for yourself
be more calm, centered and grounded in the present moment
discover how to use mindfulness, deep presence and relaxation exercises including guided meditation as tools to enhance both your journaling/writing and the well-being of your mind, body, and spirit
connect with the power of your own story and inner truth, feel empowered and more confident
receive support, accountability and journal coaching to expand and deepen your own writing practice
enjoy a sense of renewed energy, purpose and passion through writing for yourself, alone and together with others
"This Salon was truly transformational for me. I loved the way we were introduced to different types of writing and encouraged to try them all. In working through the material, I discovered a love of poetic writing. Writing has now become a regular part of my life. Through my writing, I am learning more about myself and exploring new ideas. Lynda is a very supportive coach, encouraging each of us to go deeper into our writing and trust the process. I highly recommend the Salon."~  Fiona Lewis, Social Worker
We are still adding content to the FAQ page.