Discover how to journal for possibilities, hope and dreaming forward during these challenging times.  Plus, learn 5 ways to bring journaling the possible into your coaching work.  Get immediate access to 44 Journal Prompts for Exploring Possibilities, inspiring quotes, and more in this gift!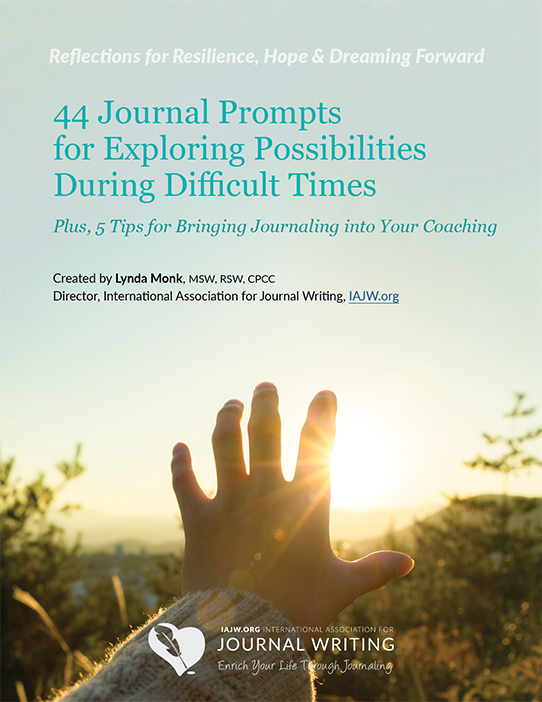 Sign-Up Here to Receive Your
44 Journal Prompts for Exploring Possibilities During Difficult Times
Plus, 5 Tips for Bringing Journaling into Your Coaching
You will also receive a complimentary subscription of our weekly IAJW Journaling Museletter and our free gift of 7 Servings of Journal Juice directly to your inbox. Your information will NEVER be shared. We respect your privacy. Happy journaling!
In this Journaling Gift you will receive…
Reflections on how and why to journal for possibilities for yourself and with your clients
Why it is important to tap into possibilities, especially during these continued Covid times
Prompts to help integrate the learning being experienced during this pandemic
44 inspiring and thought provoking journaling prompts for exploring…
present moment and future possibilities!
"Because you are alive, everything is possible."~ Thich Nhat Hanh
Get your FREE
44 Journal Prompts for Exploring Possibilities During Difficult Times

gift and tap into the transformational power of journaling in your life and coaching.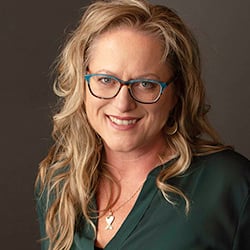 Lynda Monk, MSW, RSW, CPCC is the Director of the International Association for Journal Writing.  As a Registered Social Worker and Certified Professional Co-Active Coach, Lynda has a passion for and specialty in therapeutic journaling for self-care, burnout prevention, wellness and creative self-expression.  Lynda regularly teaches and speaks on the healing and transformational power of life writing.
She is the co-author of Writing Alone Together: Journalling in a Circle of Women for Creativity, Compassion and Connection, as well as co-author of the international bestseller Inspiration for a Woman's Soul:  Choosing Happiness.  She is also the author of Life Source Writing: A Reflective Journaling Practice for Self-Discovery, Self-Care, Wellness and Creativity and producer of the Creative Wellness Guided Meditations.  She is the co-editor of Transformational Journaling for Coaches, Counsellors and Clients: A Complete Guide to the Benefits of Personal Writing (Routledge, 2021) and the forthcoming book, The Great Book of Journaling (Mango, 2022).
Lynda was the Co-Leader of the Life Vision & Enhancement Community of Practice with the International Coach Federation (ICF) 2017-2020. She lives with her family on Salt Spring Island, BC, Canada where she journals everyday.
The Heart of Coaching Giveaway runs from
February 3rd – 19th 2022, ending at midnight EST.
All "The Heart of Coaching Giveaway" contributors are independent business owners and are operating with, but SEPARATELY from the "Heart of Coaching Giveaway" promotion.