During our telechats we interview some of the most respected people in the journaling world. We speak to luminaries who are on the cutting edge of new journal writing techniques; best practices of journal writing and other personal writing (personal essays, memoir, poetry, creative non-fiction); therapeutic writing; research about expressive writing; and how to write to transform your health.
Approximately one hour in length, we discuss a particular aspect of journal writing–from health journals to travel journals to writers' journals to life purpose journals.You'll find your writing–and your relationship with yourself–and your life expand and deepen. Every telechat brings you solid information and just-what-you-need motivation to widen and renew your journal writing.

TELECHAT LISTINGS:
T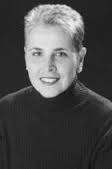 he Art of Slow Writing: Reflections on Time, Craft, and Creativity
Louise DeSalvo.  DeSalvo's years  of experience writing her own books, her ongoing teaching students memoir writing plus her decades of study of other authors' writing experience have been rich sources from which to draw lessons on the art of slow writing.. More…

Journaling for Life Purpose Clarity
Dr. Eric Maisel. Each of us wants to be living our life purposes. But how can we get our life purposes into our actual life, given how busy we are getting items checked off our perpetual to-do list? First, we need to know what those life purposes are. This requires more attention and investigation than we realize. Then we need tactics and. . . .More…

The Secrets of a Longtime Digital Journal Writer Revealed: How to Make the Most of Your Digital Journal Ruth Folit. Long time digital journal writer, Folit discusses how keeping a journal in a digital format compared to keeping a journal with a paper and pen are very different experiences. Rather than one hand gripping a stick which you slide along the page, moving the point rhythmically along the plane of paper, in the digital form fingers are tap-dancing . . .More…

J

ournals: The Missing Link in Creative Lives
Alexandra Johnson. Author of three non-fiction books about journals in all their phases— Johnson knows not just how to write them, but also the multitude of idiosyncratic forms that people have created. She explores how journals are the missing link in. . . . More…
Wr

iting Your Spiritual Autobiography
Dan Wakefield. Author of The Story of Your Life: Writing a Spiritual Autobiography, and Creating from the Spirit, Wakefield has helped countless men and women throughout the country not only to write their spiritual odyssey, but to own the insights and . . . More…

Writing Wild: Forming a Creative Partnership with Nature
Tina Welling. Fascinated with the interconnectedness between the earth's creative energy and personal creative energy, Wells has deeply explored how the natural world offers itself as a resource for guidance and inspiration . . . More…
W

riting Life Purpose Fiction
Dr. Eric Maisel. Fiction writers find themselves under a certain pressure to "develop their characters." Is this actually a fair pressure? Do all protagonists in fiction need to be "developed"? Is your main character always obliged to grow or . . . More…

Get It Done: From Procrastination to Genius in 15 Minutes a Day
Sam Bennett. Sam Bennett knows creatives—designers, poets, artists, musicians, woodworkers, writers– from the inside out. She has a new way of viewing this world, of turning things on their head, to understand and thus overcome some . . . . More…

Fast Fiction: How to Write the First-Draft of Your Novel in 30 Day
Denise Jaden. Have you ever thought of writing a novel but were overwhelmed by where to begin and how to push through to complete it? Writing a novel requires perseverance, drive, and diligence. But what if you could write, . . . . More…

Owner's Guide to the Writer's Brain: What is Going On in Your Brain When You Want to Write, But Can't?Rosanne Bane. If you want to write more – more often, more easily, more effectively or in more genres – you probably wonder at times what is going on inside your head when you plan to write, . . . . More…

The Healing Power of Writing
Susan Borkin. Journal keepers have always intuitively known about the healing power of writing. In this seminar we will discuss best practices for therapeutic journaling––any type of writing or expressive process used . . . . More…

The Creative Compass: Writing Your Way from Inspiration to Publication
Dan Millman and Sierra Prasada. Our discussion with Millman and Prasada guides writers, artists, innovators, and anyone seeking to tell good stories and to share them with a wider audience. We'll learn what lessons they have distilled . . . . More…

Find Your Inner Socrates: Bring the Wisdom of Ancient Philosophers into Your Journal Writing  Jules Evans. Ancient philosophers—Socrates, Plato, Cicero, Epicurus, Epictetus and more— have lessons on the art of living which we can use in our modern life. We'll discuss the teachings of some of the ancient philosophers . . . . More…

The Writer's Key: Creative Solutions for Life
Gillie Bolton. If you are new to journal writing, want to introduce journal writing to a beginner, or want to be inspired to begin journal writing again, Gillie Bolton will discuss the basics of writing for self-reflection and personal . . . . More…

The Essentials of Writing for Health
Dr. Jamie Pennebaker and Dr. John Evans. Thirty years ago a ground-breaking study by Dr. James Pennebaker discovered a positive correlation between expressive writing and better health. During the past three decades hundreds of . . . . More…

Writing from the Inside Out
Dennis Palumbo. After years of being a Hollywood screenwriter, and then being a psychotherapist to creative people, Dennis Palumbo has a storehouse of experience related to the inner workings of the writing process. Writers' everyday emotions and attitudes have a large impact on their writing . . . . More…

Awakening Genius: Passion, Desire, and the Creative Life
Mark Matousek. Each of us is born with an original spark of creativity waiting to be ignited. This creative energy is our unique genius whose voice, and power, can transform our lives once we learn how to locate its center and listen to its natural wisdom. In this inspiring, provocative conversation . . . . More…

Kicking In The Wall: Learn How You Can Get Unstuck
Barbara Abercrombie. Early in her career, Patti Smith got writer's block: I would go as far as I could and hit a wall, my own imagined limitations," she writes in her memoir Just Kids. And then her friend Sam Shepard gave her some good advice, "When you hit a wall, just kick it in . . . . More…

Writing as a Spiritual Practice
Pat Schneider. In her new book How the Light Gets In, Pat describes the writing process of digging deeply into her life to find her nuggets of truth. We'll have a conversation with Pat as she tells us her story of looking deeply at her own life and her . . . . More…

The True Secret of Writing: Lessons from Natalie Goldberg
Natalie Goldberg. "To find your writer's voice is to find your spine; it is to connect your breath of inspiration with the world's breath." —Natalie Goldberg, from her newest book The True Secret of Writing: Connecting Life with Language. We are thrilled to bring you an hour telechat with Natalie Goldberg, the high priestess . . . . More…

When Life Hurts: How Writing Helps Us Heal
Sharon Bray. When life hurts, writing can help. Writing offers a refuge, a way to express all that we feel and make sense of the painful events in our lives. In this one hour conversation, Sharon will share her insights gleaned her personal experience and thirteen years of leading . . . . More…

Personal Transformation Through the Written (Spoken or Sung) Word
Caryn Mirriam-Goldberg. How words change us–whether we write, read, sing, or speak them–in mysterious and miraculous ways. Writing in your journal has the power to transform your life and open up your perspective of the world around you. Hear encouragement and strategies of ways that you can build . . . . More…

Keeping a Writer's Journal: Guiding Principles and Practical Suggestions
Sheila Bender. Keeping a writer's journal is a valuable tool for those of us who want to collect our thoughts, the images from our days, memories that come to us, associations from those memories, and even facts and figures for use in our writing. How can we establish . . . . More…

Writing Undefended: Finding Your Truths
Roger Housden. The moments you hold closest to your chest are those which hold the keys to your life passion and love. In this telechat we will discuss how we can become more conscious of the deeper truths of our experience and. . . . More…



Lessons of Loss: How Poetry, Mindfulness and Journaling Open Our Hearts Again
Polly Young-Eisendrath. Unwelcome change is inevitable. It comes in the forms of betrayal, illness, loss, or bereavement, threatening to overwhelm us with negative . . . . More…



Journaling for Self-Care, Stress Relief, and Showing Up Fully in Your Life
Lynda Monk. Do you ever feel stressed, overwhelmed or confused? Do you crave ways to deepen your journaling practice as a tool for enhanced well-being and fulfillment in life and work? During this one hour telechat, we will explore the connection between writing . . . . More…



Speech of My Soul: Journal Writing, Dreams, and Active Imagination
Marlene Schiwy. In the most famous published journal of our time, The Red Book, C. G. Jung wrote, "My dreams are the speech of my soul. Why should I henceforth not love my dreams and not make their riddling images into objects of my daily consideration?" Our dreams are messages from our innermost being. They . . . . More…

From Journal Fragment to Story
Kate Lardner. Journal writing is filled with fragments of your life. What to do with these recorded dreams, scenes, musings, problems, thoughts, secrets? They can become the jumping off point for a creative non-fiction project. Fragments find their story as they are defined . . . . More…

Writing Through Transitions: How Journaling Help you Navigate through Life Changes
Leia Francisco. Life changes—those we seek and those we do not choose—can dramatically alter our roles, beliefs, and relationships, and navigating these transitions usually brings a range of emotions, questions, and up's and down's before we step into the new way of doing things. . . . . More…

Writing Your Family Memoir
Barbara Graham. Our family stories shape how we view the world past, present, and future. By taking a fresh look at our signature stories from childhood, as well as the stories prompted by our adult family relationships, we clear a path toward deeper self-awareness. . . . . More…
Sherry Reiter discusses Beyond Moping, Groping, Hoping, and Coping: The Transformative Power of Journaling. Listen to the recording.
Rachel Ballon discusses Journaling for Happy Endings. Listen to the recording.
John Evans discusses Writing and Wellness. Listen to the recording.
Lavinia Spalding discusses Writing Away: A creative Guide to Awakening the Journal -Writing Traveler. Listen to the recording.
Diana Raab discusses Journaling as a Springboard to a Writer's Life. Listen to the recording.
Beth Jacobs discusses Journaling and Meditation Listen to the recording.
Perie Longo discusses Digging Through Your Journal to Find Poetry's Gold Listen to the recording.
Phyllis Theroux discusses her memoir, The Journal Keeper. Listen to the recording.
Nancy Morgan discusses Writing and Health: What We've Learned. Listen to the recording.
Dr. James W. Pennebaker discusses his new book, The Secret Life of Pronouns: What Our Words Say About Us. Listen to the recording.
Susan De Wardt discusses Beyond Words: Visual Journaling for Self-Expression. Listen to the recording.
Tina Games discusses Journaling Through the Moon Phases. Listen to the recording.
Barbara Stahura discusses Journaling After Brain Injury. Listen to the recording.
Ann Linnea discusses Journaling as the Key to Understanding Your Story. Listen to the recording.
Dana Reynolds discusses The Sacred Life-Artisan's Legacy Journal. Listen to the recording.
Dave Fox discusses Globejotting: How to Write Extraordinary Travel Journals. Listen to the recording.
Christina Baldwin discusses Thoughts on Journaling, Spirituality, and Story. Listen to the recording.
Linda Trichter Metcalf discusses A Proven Method for Expanding Consciousness Through Writing. Listen to the recording.
Gillie Bolton discusses Therapeutic Creative Writing. Listen to the recording.
Judy Reeves discusses If You Want to Write… Listen to the recording.
Sue Meyn discusses Facing Cancer with Your Journal As Companion. Listen to the recording.
Linda Joy Myers discusses From Journaling to Story. Listen to the recording.
Joyce Chapman discusses Notice and Journal! Listen to the recording.
Mark Matousek discusses When You're Falling, Dive! Writing to Save Your Life During the Darkest Times. Listen to the recording.
Samara O'Shea discusses Over Exposed: What to Say in Public and What Should Stay Private. Listen to the recording.
Mary Reynolds Thompson discusses Writing from the Natural World: Accessing Nature's Wisdom through Journaling. Listen to the recording.
Susan Borkin discusses Psychological Journaling: How to Get More Out of Your Journal Than You Ever Thought Possible! Listen to the recording.
Dr. Beth Jacobs discusses The Best Ways to Write about Your Emotions to Best Gain Perspective. Listen to the recording.
Dr. Lucia Capacchione discusses her Creative Journal Method which incorporates drawing, doodling, and non-dominant hand activities into journaling to get to know yourself more deeply. Listen to the recording.
Dr. Eric Maisel explains how to Journal Your Way to Personal Meaning, a step-by-step way to find personal meaning in your life. Listen to the recording.
Sheila Bender discusses her new book A New Theology: Turning to Poetry in a Time of Grief, a memoir about how she worked through her grief when her son, Seth, died. Listen to the recording.
Dr. Gabriele Rico talks about clustering, her years as an English teacher and professor and how she discovered new ways to help people write more fluidly and from depth. Listen to the recording.
Kay Adams. Kay is the founder and director of The Center for Journal Therapy, the author of Journal To the Self. Listen to the recording.
This teleseminar offers information about a particular subject:
PenVisioning: If You Can Write it, You Can Do it!" Listen to the one hour recording with Susan Borkin who speaks about how writing can help you gain clarity on our goals. Learn how to use writing to move your life in the right direction. Listen to the recording.