Introducing…
The Looking Back, Looking Forward Journal Writing Kit™
Posted by: Ruth Folit
Posted on: Tuesday, December 23, 2014
Would you go through all the work to create a garden, prepare the soil, plant the seeds, water and weed it, only to let the sweet tomatoes, crunchy cucumbers, and perfect blueberries wither on the vine? No way!! The fruits and veggies are where you can taste the rewards!
Yet surprisingly, many journal writers think that simply writing—unloading a brain dump; venting strong emotions; or honestly recounting an important event—is all there to journal writing. But the surprise to many is– there's so much more. Writing in your journal is half of the story; the other half is re-reading it.
When you re-read your journal you are able see yourself more clearly. It's like hiking to a high mountain and looking back at the trail. You can see where you traveled and the ups-and-downs of your journey from a brand new vantage point.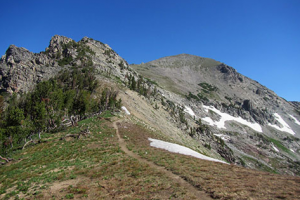 You can see the patterns of your life—your behavior, your recurring emotions, your successes, your stumbles—become clear. With the proper time and distance and just as importantly having the right attitude when you re-read your journal, you can make connections and gain insights.
AND by looking back you'll also naturally begin to think about looking forward to creating your future.
"When I want to understand what is happening today or try to decide what will happen tomorrow, I look back. A page of history is worth a volume of logic."
–US Supreme Court Justice Oliver Wendell Holmes, Jr.
We at IAJW are big believers in the benefit of looking back at your journal and then aided with new insights, looking forward to design your future. And as we know that there are way too many journal writers who don't re-read their journals, to help you with the process, we created the Looking Back, Looking Forward Journaling Kit™.
The Looking Back, Looking Forward Journaling Kit™  supports your efforts by presenting you with important concepts and framework for looking back and looking forward, as well as providing you 30 days of prompts, food for thought, and suggested exercises.
Part One: Looking Back Panel Discussion—the bottom chocolate cookie
This 45-minutes panel discussion is with three highly-respected journal experts– Dr. Lucia Capacchione, Joyce Chapman and Jackee Holder –where we focus on re-reading your journal and Looking Back.
Part Two: 30-Day Journaling Challenge—the cream filling
Teamed up with Nathan Ohren of Easy Journaling the Looking Back, Looking Forward 30-Day Journal Challenge is your vehicle for turning these ideas and insights into ACTION. You won't just read about it Looking Forward, Looking Back—you'll DO it!
Part Three: Looking Forward Panel Discussion—the top chocolate cookie
This 45-minute panel discussion is with three same highly-respected journal experts–Dr. Lucia Capacchione, Joyce Chapman and Jackee Holder. We focus on designing your future and Looking Forward.
Our gift to you to get started now: Free download here to the Looking Back Panel Discussion.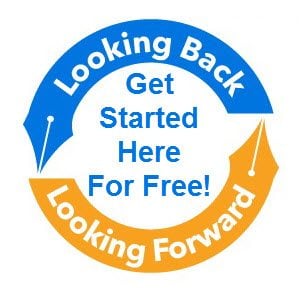 Fast Fiction in Action: My Experience of Writing the First-Draft of a Novel with Denise Jaden
Posted By :Ruth Folit
Posted At : Friday, Sep 19, 2014
When I first read Denise Jaden's book Fast Fiction: A Guide to Outlining and Writing a First-Draft Novel in Thirty Days and then interviewed her for an IAJW telechat in April of this year, I was fascinated by her confidence that someone with no prior experience could write a first-draft of novel in two months. I hadn't ever seriously thought that I would or could write a novel. I had written journal entries for more than 40 years, and I've written scores of articles for newsletters and posts for blogs during the last fifteen years, but I've never written fiction. I've never taken a creative writing class. Ever.
The idea of taking the Fast Fiction class with Denise this summer was so intriguing that I signed up. I had no trips planned in the second four week period, so I figured it was the right time to try my hand at writing the fast-draft of a novel.
The first day of the class, there's a group phone call and upbeat group energy begins. This class is about the process–not as much as about the content of your story–although some general sharing of content occurs. I had no–absolutely NO–idea about the story line before I began the class. Watching it develop was part of the magic.
Denise asks that you spend 20 minutes to one hour a day on the first month. Every day she gives you a bite-sized piece of background information followed by an assignment. You'll learn, for example, how to: +brainstorm story ideas +identify how we each best come up with creative ideas +create characters +develop setting and themes +build a three-act structure
She offers information about logistics (like experimenting with and finding the most productive time of day and environment for you to brainstorm or to write) as well as feedback and problem-solving when you are stuck.
By the end of the first month you have a firm starting point to write. You don't necessarily have the whole story planned out, but you have a good running start and permission and encouragement to let the writing process proceed creatively and organically so that if surprise twists and changes in the plot appear as you write, you simply go with them. Denise and your fellow group members are a sounding board, listening and reacting to triumphs, frustrations, and questions of process. The group environment is actively encouraging–buoying you past barriers that might otherwise stop you dead.
The second month fingers meet the keyboard every day. For the next 30 days the assignment is to write 2000 words daily. Denise is firm. Don't miss a day. Keep the momentum going. The reminder is that this is a first draft. It's quick writing based upon the solid planning that you had done the previous four weeks. Denise claimed that it would take between 1 and 1½ hours daily, but it took me almost two hours each day for me to write 2000 words. Some days I only got to 1500 words and I couldn't spend any more time on the project.
Denise herself has written more than a half a dozen books using her method. (And two are published by Simon and Schuster.) She anticipates the patterns during the 30 writing days where the energy and momentum is high and where the process may be bumpy and slow-going. She's a cheerleader throughout as well as a player on the field; she wrote the first-draft of a novel along with us during the last four weeks.
I did have two days in the second month where I missed writing entirely. During those days I did, however, think about the next steps of the story so that I stayed in the flow, and caught up the next few days, so that I did have more than 50,000 words written by the end of the month–a little short of the 60,000 word goal, but within the range of a full-size novel.
Denise tells us that the next step will be revision–which is not part of this class. And she emphasizes the need to let the first draft sit for at least a couple of weeks, if not longer if you'd like, before revising. The point is that now you have a solid start, a rough draft that was written quickly and so has freshness and momentum. It is like the rough carving out of a block of wood or a piece of stone for creating sculpture. You've created the large cuts that shape the piece. The next steps are the finer chiseling, refining and sanding down to make it into a polished piece.
The writing process was surprisingly empowering for me on a couple of levels:
The process felt similar to writing in my journal. Although most of what occurred in the story didn't happen to me in my real life, I often thought back to a conversation I easily could have had with my sister, or my parents or my own children or a friend when I was in high school. I imagined myself there at the scene I was writing and the story flowed easily and unfolded in front of me with less effort than I ever imagined.
The story I wrote had parallels to my own personal struggles. In writing this particular story the protagonist overcame some of the issues that I've worked hard in real life to overcome and continue to work on. The writing bolstered me emotionally. I knew first-hand the protagonist's pain and then felt her triumph in making the changes, her solving the problems, and having the family support and guidance that I in reality didn't have.
If you have even a sliver of interest in writing a novel (and November is the National Novel Writing Month –NaNoWriMo–during which hundreds of thousands of people participate) this is an opportunity that you should jump on now. Denise is the ultimate sherpa to guide you on climbing to the top of this mountain.
**GOOD NEWS! You can sign up for the next Fast Fiction class which starts Tuesday, October 6. Go to Fast Fiction to learn more and sign up.
The First Journal and the Last
Posted By :Caryn Mirriam-Goldberg
Posted At : Tuesday, Jul 23, 2013
It started with a journal, a small 6″ x 9″ notebook that I held in my terrified hands as I sat on the cement steps of what was called "a garden apartment" in central New Jersey. It was summer and eternally too hot, my parents were in the middle of a horrendous divorce, my best friend had just cast me out of her life, and my father was threatening suicide. All I had at a certain moment on this July day was my 14 years of life experience, a journal, and a pen. Luckily, it was more than enough.
I wrote to understand, or at least try to understand, actions and reactions beyond my scope. I wrote to use the page as a mirror. I wrote to unleash and release and even take back in whatever was rocking my boat. I wrote to make something out of words that could nourish me at a moment of great soul hunger. I wrote for solace, I wrote for depth, I wrote for escape, I wrote for homecoming.
The page, to paraphrase writer Annie Dilliard, is what taught me to write, far more than the yards and yards of books I've read over my life (for true education including and beyond school). Having read over my early journals, it's quite clear I wasn't born with a golden pen in my hand. Yet through the act of filling up lines and pages and journals, I taught myself to be a writer, or maybe more accurately, writing itself taught me how to make poems, stories, novels, essays, songs, and more.
The first journal led to the second, and then to the third until, 40 years later, I've lost count of the worn tiny spiral notebooks, handsome leather, or cloth-covered and padded journals I've carried and filled. Most of these journals have all manner of poem and story starts or breakthroughs among many false turns made by too much or too little editing. All have accounts of moments I got lost, happy, confused, angry, broken, found, and lost again. Early journals focus on a string of crushes, and later ones on worries or marvels about time and health. Some of the entries tell the same old story of spinning my habitual wheels in the mud when it comes to the sturdy pile of my issues and crazinesses. Most have numbers scribbled on back pages as I calculated how to make rent, when various freelance checks might and should arrive, and what it would cost to feed the family on a camping trip that would inevitably involve lots of carsickness and losing the tent polls somewhere in eastern Colorado.
No matter what the journals hold, I hold them. I've never without a journal in my purse, and beside my bed are my small collection of what I call "spirit journals," larger books with more expansive pages for contemplation or just pasting photos and greeting card images that involve glitter or jewel tones. I've just herded together a pile of even larger books, art journals, with my very non-professional renderings of gel-penned mandalas, collages drawing heavily on Oprah magazine images, and charcoal drawings.
I cannot imagine not traveling with, waking to, or sleeping near a journal. These friends show me how to return to imagination, and with imagination, how to come home to whoever I am beyond the stories others or myself might tell me about identity. Like a forest that makes its own quiet and wind, my journals make their own rhythm and weather, bringing me right here to experience yet again the mystery and joy of the scribbled full or still blank page.
Get a boost to your journaling: Be inspired by author Roger Housden
Posted By :Ruth Folit
Posted At : Friday, Jan 11, 2013
You probably know the feeling of losing steam on your journal writing and in need of a boost.
I've been there many a time myself. I know how good it feels to write and how soothing and enlightening it can be, but when I'm in the thick of a busy life, journaling is one of the activities I may drop.
With journaling there are no deadlines looming. There is no other one depending on me to get even five minutes of writing done. I have no external consequences–the sword of Damocles hanging overhead–if I don't write in my journal for a week, or even for a month or more.
There may be no hunger pangs or feeling thirsty that alert me that I haven't written in my journal, but I may feel a small steady, almost imperceptible leak of energy. It's subtle, but you are in need of a boost of power.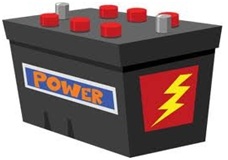 That's where IAJW helps. We provide the lift, the air in your tires, or even more–the rocket booster to lift you up back into the journaling habit.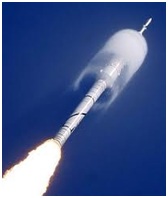 IAJW telechats are the rocket fuel to move you to the next level of journaling and author Roger Housden is the fuel this month.
Roger's topic is Writing Undefended: Finding Your Truths. He'll be discussing:
how vulnerability can be the doorway to the soul
how a tender regard for ourselves can assist our writing
the connection between undefended and spontaneity
the connection between undefended and truth
Come join us Tuesday, January 15, 2013 at 7 PM Eastern | 4 PM Pacific for an inspiring conversation that will power your journaling forward into new dimensions!